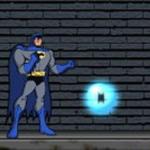 Batman The Rooftop Caper
Batman The Rooftop Caper is an Action game on friv online games. You can play Batman The Rooftop Caper in your browser for free.
Climb to the top, fighting crime in Batman The Rooftop Caper. In this free batman game you must use your tools and skills to beat up all of the bad guys as you climb to the top of the roof for the final boss.
Jump, swing, climb, and put your batarang skills to the ultimate test in this vertically scrolling action platformer game. Battle enemy thugs and collect power-ups as you climb through seven completely different environments.
Share this fun with your friends and invite your friends to join the game so you can get the most relaxation the game brings. If you feel impressed with this game you can join some similar games Achilles 2: Origin Of A Legend and Cold Justice at http://friv5.me/. Wish you always be the winning player!
Rating: 3.8/5 (48 Total Ratings)
Free