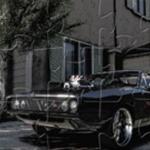 Charger Furious Jigsaw
Charger Furious Jigsaw is an online game that you can play on http://friv5.me/. The goal inside these games is to put the pieces from the puzzle in their right positions to complete the puzzle at the end. If playing with limited time is simply too hard for you, you can turn it off and continue playing without the time limitation. Finish this puzzle fastest as you can and try to pass all levels,
It's an intellectual game, do you want to try? Your mission is to drag the pieces in its right position and finally complete the whole picture. You must pay attention the time. If it runs out, you will lose. If you think it's difficult, you can stop the time and play it without the time limitation. isn't considerate?
Invite your friends to join the game and don't forget to share the fun in this game with them. And if you love it, you can play some other games like Cookie Crush 3 and Mr Bean Gem Tap at friv 5 me
Have a good time!
Instructions
Use mouse to play this game
Rating: 3.8/5 (11 Total Ratings)
Free