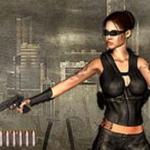 Cold Justice
Cold Justice is a Shooting game on GaHe.Com. You can play Cold Justice in your browser for free. Use your sharpshooting skills and wise ricochets to kill all the bad guys
It's time for justice! Aim your gun and use the ricochets to slay all enemies in the lowest number of shots possible!
There is no mercy here. You trained to be the best of female agents. You can use every kind of gun, you can reach every single confidential information. You are the only one who can deal with the surrounding terrorists. Don't forget that your bullets are in a limited number, that's all!
We also introduce countless players to other special simulator games that you can take the time to explore similar to this game like Counter Strike De Hiekka and Infiltrating The Airship. Start now!
Rating: 3.9/5 (25 Total Ratings)
Free