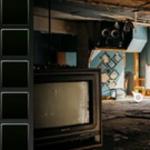 Horror Place Escape
Horror Place Escape is an online game that you can play on friv game for free. You've trapped in a horror place where it is haunted hundreds of years old, find all the clues and solve all the puzzles. Can you escape before night time?
Remember to share this game with your friends and invite your friends to join the game today to experience more. What do you think if you participate in some other game genre such as Word Connect and Uncle Grandpa Coloring
Good Luck and Have Fun!
Control: mouse
Rating: 4.1/5 (7 Total Ratings)
Free