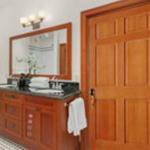 Royal Apartment Escape
Royal Apartment Escape is an online game that you can play on http://friv5.me/ for free.
This game is another point and clicks escape game. Imagine that you have been trapped inside of this apartment and you have to find the key and escape. You can find useful stuff and interesting clues symbols to solve and finally escape.
John was getting ready for work but when he tried the door to leave, he could not open it! It seems that the thing is jammed or something, this is not good for the only exit was his door and the next one was the window, which was straight-down a few stories to the ground. Will John be able to solve the weird problem here and escape the room without severely destroying anything? Good luck then everyone, have fun on the escape with us daily.
Do not forget to invite friends to play and share with them. And if you love this game, let's play some other similar games such as Slide Blocks Puzzle and Pirate Jewel Collapse. You are ready for new challenges.
Good luck and have fun!

Rating: 3.8/5 (11 Total Ratings)
Free