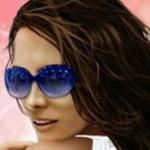 The Fame: Halle Berry
The Fame: Halle Berry is an online game that you can play on Friv games for free.
The former beauty queen and the winner of best actress awards Halle Berry will celebrate her birthday this week-end! She tried many styles, but this time she is looking for a fresh advice! Could you make her gorgeous?
We are constantly introducing new games to players and you can save them on your favorite game list such as Barbie School Uniform Secret and Little Dolls.
Much fun at http://friv5.me/
Rating: 4/5 (4 Total Ratings)
Free