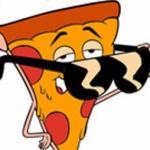 Uncle Grandpa Coloring
Uncle Grandpa Coloring is an online game that you can play on friv for free. Do you know Uncle Grandpa? Let's coloring about it together. You can choose your favorite character to paint every color you want. Maybe you can create an unexpected work!
Try our lattest game with the funniest Uncle in the world, Uncle Grandpa. The new Uncle Grandpa Coloring Game comes with 3 images that include Pizza Steve, Guss and of course our favorite Cartoon Network character Uncle Grandpa.
Also, you can save to your favorite game list new games similar to this game like Fruita Swipe and Crazy Balls. Please complete them in your free time.
have a try!
Control: Use your mouse to play.
Bóng điên
Fruita Vuốt
Rating: 4.4/5 (21 Total Ratings)
Free