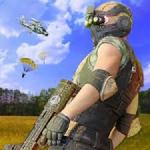 Brutal Battle Royale
One of the best action games for the fans of Battle Royale is here! It's Friv5.me action game: Brutal Battle Royale free game! Like most of the first-person shooter game, you will explore the map and the battlefield from the perspective of a real soldier. It will be filled with lots of blood, bombs, guns, and violence.
As a soldier at http://friv5.me/, you will have to participate in this game on your own. Each player is armed with a pistol and a knife. When you first play the game, you will start moving from the middle of a field packed with enemies ready to shoot you down. If you haven't found the bullets for reloading later, refrain from engaging in any shooting battle. Go look for the hiding spots and the extra ammo first. Then you can come back to search for these enemies and blow their brains out one by one.
The ultimate goal for all the players is to wipe out the map and left no one else behind. In order to be the strongest with a great shooting force, a great method is to roam the map and collect weapons. These will be scattered around and sometimes, you will find them while being in the middle of a fight. This kind of game involves lots of slaughter, so make sure that you can multitask and keep calm under the pressure. For more army games like this, check out Carveola Incident and Battle Force.
Controls: Use WASD to move, Mouse to aim and shoot, F to collect the weapons, Shift to sprint, Space to jump, 1-0 to switch the weapons.
Rating: 5/5 (2 Total Ratings)
Free