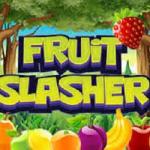 Fruit Slasher
Fruit Slasher is a game of cutting fruit which slightly resembles the classic game but with a twist. Can you move fast and cut all the bouncy fruits? The goal of the game is to cut as much fruit as possible in order to claim the title of the best players at Friv land. The rule is very simple. Within the limited time, you have to chop off all the fruits possible. Keep in mind that sometimes the bombs will also be thrown up and blended among the fruit.
Be careful and avoid chopping off the bombs or the game will end immediately. You have three lives, which means that you can only make three mistakes in this game at http://friv5.me/. Don't miss out on any fruits! It's fun to play a few more times because that's when you finally master the gameplay. For each turn, you have approximately 30 seconds to show off your flexibility and controlling skills. Be quick and start moving the moment it starts.
A tip for the new players is that try your best to chop more than one piece at a time. By doing this, it will take you less time to interact and manage to survive the time range. Not only does this game have great gameplay but it also comes with a nice design and smooth details to satisfy the players with the best experience. Plenty of other fun games are waiting for you after this one, let's play Slither Birds and Cover Orange 2 now!
How to play: Slide the left mouse to cut the fruit and interact.
Rating: 0/5 (0 Total Ratings)
Free