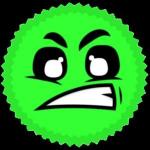 germs.io
Germs.io is an online game that you can play on friv5 for free. Germs.io is an addicting game, this is a dangerous world and the only way you can survive is to make yourself stronger by eating others.
Germs.io is a .io game with exactly the same gameplay as Agar.io. Eat smaller players and cells to grow, and dominate the leaderboard!
If these games aren't attractive enough to you, you can find the list of top games at http://friv5.me/ . Wish you have a happy time!
Play more games like Tugs .io & Piaf .io
Rating: 5/5 (1 Total Ratings)
Free