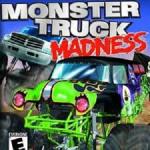 Monster Truck Madness
If you are in the mood for a very crazy truck driving game, how about testing the driving and controlling skills with a game from Friv5.me racing games: Monster Truck Madness? Like any other racing game, the main point of it is to control the movement of your huge truck and try your best to reach the destination on each level.
It's crucial to be really passionate and drive your car with a careful technique since the terrain is difficult, especially for the new players. If you crash your truck into the infrastructures, you will have to restart the game. Don't forget that the scores are calculated based on how many coins you can earn and maybe do some stunts for extra bonuses. With this game at http://friv5.me/, you will have to put your Monster Truck driving skills to the maximum test by going through extreme racetracks filled with bumpy roads, dead ends, and deep holes.
While playing, avoid these obstacles by all means. Should you flip your car, the game will automatically help you to gain back the balance of it. This is one of the new features which makes your experience with this game much better than the others'. Moreover, come and enjoy the amazing graphics with carefully hand-drawn details on the infrastructures and the terrains. Kids who love to play with racing games have tried out some other choices like Highway Squad and Truck Driver Crazy Road 2 as well. Hop on the truck and start the intense races now!
Instructions: drive using the arrow keys and interact using the mouse cursor.
Rating: 3.3/5 (3 Total Ratings)
Free